Time for BACK-to-SCHOOL stuff!


From Kindergarten and beyond, we love to take pictures throughout the school years in my family...and with 3 kids, that is LOTS of pictures to scrap! I have some wonderful BRAND NEW designs up for auction and ending this week! I hope you will have a look ~ if you don't catch them in auction check out my ebay store and website for them in the future!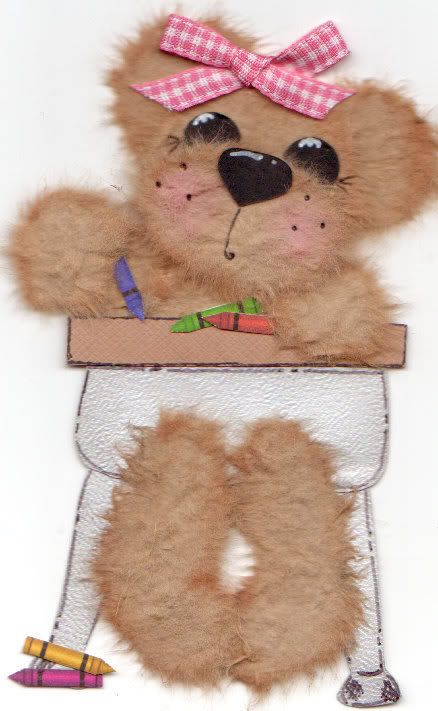 Back-to-School Girl auction!



Back-to-School BOY auction!

Feel free to check out any of my auctions this month and see if you can find that special item for your new school year. If you don't see something that is just perfect for your photos, email me and see what we can create together. Remember that most of my items can be made in alternate colors to match your school at no extra charge!

I am slowly working to get my ebay store up and running again. Closing it down allowed me time to time to rework the categories for easier searches and to decide what designs will be found there and which will be found in my website

www.kritterkreations.com

All of my available designs will be found in my webstore(eventually!) as well as new designs once they have run for *2*months in my ebay store. This way, my ebay store features only seasonal and the most popular designs while www.kritterkreations.com allows my customers to find the full line of my products readily and easily ANY TIME you want them! If there is ever something you need help finding, or if you prefer ebay transactions only, you may always request an item to be listed as custom for YOU!

I will still offer combined and/or shipping on items combined into one package, and you can combine items from both stores! I will correct the invoice from ebay to you to reflect the combined (or free shipping for $30 orders) if you request this option via email. I'm hoping this strategy will make my ebay store more economical to run....ebay fees get pretty outrageous, especially on inexpensive handmade items like mine!! I hope this makes things easier for both myself and my customers in the long run!


AND ~ remember to check out

SBFC group
on ebay to find tons of beautiful, unique items from the friendliest sellers on ebay!

As August meanders to a close and September looms out in the not so distant future, you'll find kids all happily (or not so happily) preparing to get back to the classroom and learn. School buses start rolling again, new backpacks and clothes are on all the store shelves and all the sports and extra-curricular activities put aside for summer vacation are starting to push their way into my calendar schedule again.

Believe it or not, summer might be over for the kids but the summer heat just getting started good here at my house. August is typically one of the hottest months in Houston, Texas. By now, my electricity bill has doubled and my grass has turned yellow from the heat....my mind is drifting toward those days of crisp cool weather and falling leaves. I believe you will find this evident in my work as well! I just can't resist making the fall pumpkins and Thanksgiving designs....pretty soon, the Christmas bug will hit me and I'll have plenty of new designs listed for that.

For now, I wanted to offer you an idea that can be used for all seasons and all occasions in your paper crafting projects. The ever popular PEEK-A-BOO Tear Bear! This versatile little embellishment can be made to 'peek' over your photos, titles and tags. You can add bows and hats and seasonal decorations to them. They are small and simple and quick to make.

You may purchase one or 2 of them ready-made at www.kritterkreations.com if you are short on time or materials or just want to see some examples. I can make them in just about any color you want and I'm always happy to add bows and hats for you at no extra charge.

OR if you think you would like to try one for yourself, I have included my personal pattern in this issue. I hope you enjoy it! I have never sold my tear bear patterns before and very few others have used my patterns for their bears ~ so if anything is unclear or you have questions ~ I am always available to help if I can! To find materials like the mulberry paper, tear bear patterns, embellishments and chipboard albums to make your peek-a-boo bear projects....just do a search on ebay for:
SBFC ~Scrapbooking Friends Creations is a great source for all of your scrapbooking, carmaking and general crafting needs!

Feel free to send me finished photos of any of the projects you make using any of these newsletter instructions. I'd love to see them and if I get anyone willing to share, I will start a page on the website to show off *YOUR* work!



MAKE A PEEK-A-BOO BEAR
BY: Tonya Freeland
MATERIALS:
PEEK-A-BOO PATTERN
thick mulberry paper
water pen or paintbrush
decorative blending chalks
scissors
gel pens to embellish
glue

For eyes and nose you will need cardstock in the colors you want. You can hand cut the eyes and nose if needed or you can use punches to get uniform shapes every time. I personally use the EK Success tear drop shaped punchie for the eyes and hand cut my noses. I know the oval punches and paw-print punches can be used also. OR some artists paint beautiful eyes onto their bears...they can be hand drawn or use rub-ons....googly eyes or use your imagination to come up with your own style! I have included just a quick hand-drawn example of some faces/mouths for you to see but you should experiment to see what you like best: EXAMPLES of Eyes & Mouths

INSTRUCTIONS:

1. Print this pdf pattern: PEEK-A-BOO PATTERN
2. You can size the pattern larger or smaller easily on a copier if needed.
3. Cut the pattern pieces out.
4. Lay the cut pattern pieces out onto the backside of your thick mulberry paper and trace around the edges.
5. Using the water pen or a paintbrush, trace a line of water around your pattern on the mulberry paper.
6. Tear around the line of water carefully.
7. Use a toothbrush to smooth and fluff your bear pieces
8. Use the decorative chalks applied to the edges of each piece and on the cheeks to make them pink.
9. Glue the ears and face to the head.
10. Add your eyes and nose~ embellish with the black and white gel pens by adding freckles, eyelashes, eyebrows etc.

Now you can arrange your bear head and paws on the page or projects according to your needs ~ add bows, hats and more to customize it even more. Here is a 'sneak peek' of a TAG using this very same tear bear pattern from this newsletter.




Everyone has a different style and method to create their bears. I invite you to experiment with facial expressions, look around at examples in the paper piecing area on ebay and see what you can create! Good luck!
You are receiving this newsletter because you were opted in at our website to receive notifications of new designs available, special offers, sales, and shipping discounts. If you no longer wish to receive this newsletter, please click the unsubscribe button or email me to be removed. Thank you!

Unsubscribe *|EMAIL|* from this list.

Our mailing address is:
KritterKreations.com
PMB #89
8325 Broadway, Ste. 202
Pearland, TX 77581

Our telephone:
281-727-6037

Copyright (C) 2007 KritterKreations.com All rights reserved.

Forward this email to a friend