AUCTIONS ENDING SOON!

Catch these auctions before they end on
January 31, 2008 *AND* remember,
if you miss out, you can check
TEAR BEARS by Tonya to see what's new!
*or*
www.kritterkreations.com to see a full
line of my handmade products.





LOT 10 HANDMADE CARDS
Guaranteed to bring a smile on a dreary winter day! These cards are 'all occassion' with 3 suitable for the upcoming Valentine's Day holiday! Most are made from bright DCWV papers with lots of glitter and happy colors. There are 10 total with an envelope for mailing......

Don't like MINE? Search SBFC in your
ebay search window to find more! We
are having bi-weekly challenges on
Thursdays this year ~ so there are
bunches of handmade cards ending
in auctions this week for your
consideration.




MY LITTLE ANGEL
Ok ~ so he looks suspiciously like my 'normal' little tear bear angels right? WELL....I'm forever updating my patterns and have been working of perfecting the art of painting eyes. This little guyhas green eyes because he is goin into my daughter's book but I can make him for you in any paper color ~ blue, pink,white or brown as shown. AND I can customize the eye color for you. Remember that all of my items are customizable at no extra charge! I believe that scrapping is a very personal form of art so I strive to give my customers the freedom to customize their embellishments and make their pages unique!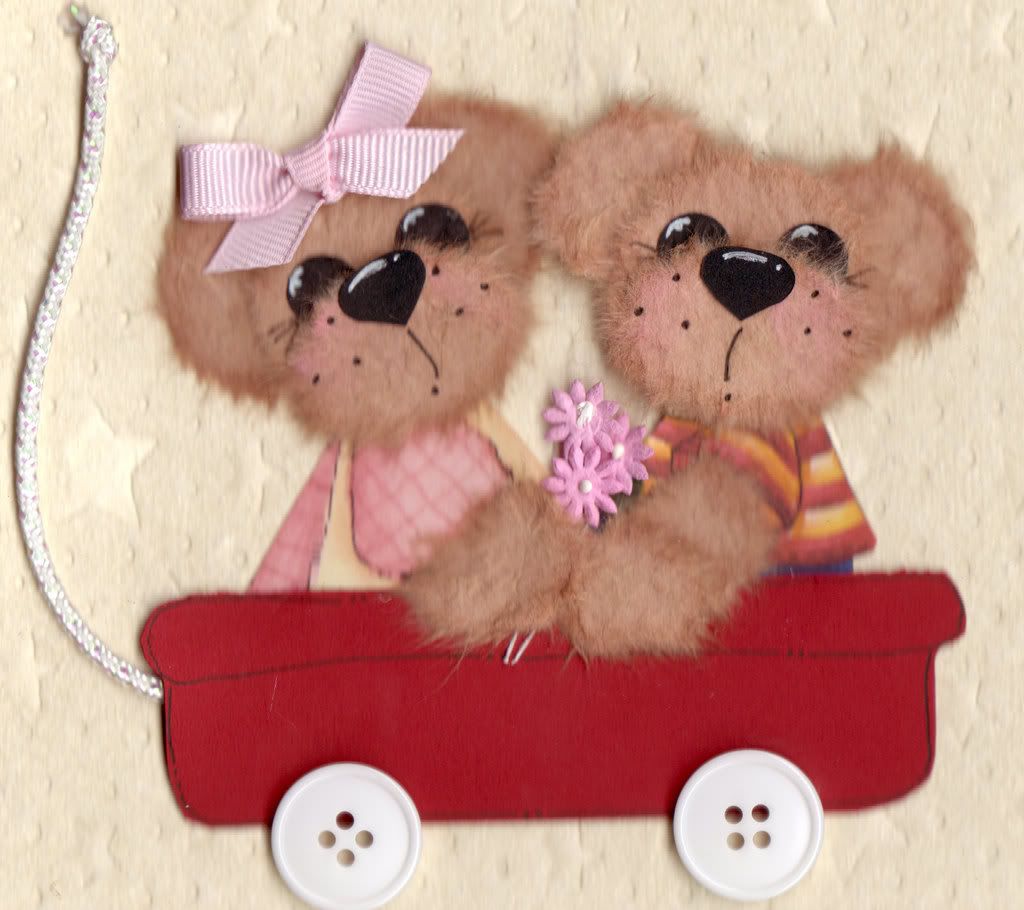 BOY & GIRL TEAR BEAR WAGON DESIGN
Another twist on my ever popular spring and summertime design of the little bears in their little red wagons...this one has a boy and a girl in the wagon together...fun for Valentine's Day, brother/sister layouts or whatever! Still available in the 'boy alone in wagon' and 'girl alone in wagon' as well...just check my store!








ITEMS OF INTEREST FOR SELLERS AND BUYERS IN THE EBAY COMMUNITY:


Policy changes on Ebay have sellers in an uproar! If you have not already gotten the email in your ebay mailbox, expect it soon. Head over to seller central and find the links to all the news coverage that has been generated since yesterday's announcements!

It does seem as if ebay is trying to force out the 'little guy' with crafy, novelty, unique or collectible items and move to more of a bulk seller/drop shipper or power seller environment. They have 'masked' this change as a decrease in fees but further reading into the new policies show that they are increasing fees in other areas....especially items under $20 which is 95% of my business. A Final Value Fee(FVF) on a $20 item used to cost $1.05 but after February 20th will cost $1.75 to sell if my math is correct. On a $5-$7 item like the ones I sell, that's quite a bit of a paycut. SO as you can see, while we, as ebay sellers, will get a break on our listings up front by saving some cents on gallery listings and insertion fees, the Final Value Fees will increase quite a bit more than the other fees decreased...hence, ebay gets more of your favorite sellers' money! Feel free to check the details out for yourself on ebay: http://pages.ebay.com/sell/update08/basic/index.html


In response to the new fee schedule, you will probably see some prices raising in your favorite ebay sellers' stores....or perhaps you are a seller and will have to raise your prices to compensate also...I think many small time sellers will shut down because the money is just not there anymore after the ebay listing fees, shipping costs and paypal fees.

Please know that as a seller and an artist, I will strive to stay competitve with my prices and will still provide the level of service my customers are accustomed to. I will however probably promote my website at www.kritterkreations.com more heavily and hope that more customers will find me there and buy from me there. There are also some major changes to the feedback system that will affect ebay sellers, but I do not anticipate that aspect of the changes affecting me too much as I will continue to give the absolute best service I can provide to my customers. The best part is that when the changes take effect, my repeat customers will be able to leave feedback that actually shows an effect on my feedback numbers. MUCH of my business is repeat customers so I'm looking forward to this particular change.







Just for fun! This year, I'd like to give my newsletter subscribers a VOICE! Please vote in this poll and tell us sellers what you think:
Do you buy Pre-made Scrapbook pages on Ebay? If so, what price range do you shop?

http://www.misterpoll.com/polls/322812


Look for future polls *or* suggest a voting poll that you'd like to see!






WORD OF MOUTH IS THE BEST FORM OF ADVERTISING! NOW YOU GET REWARDS FOR YOUR REFERRALS!

I always appreciate hearing how happy my customers are with my work. So from now on, I will offer incentives to those customers which refer their friends to my business! If your referral purchases an item from me from either WWW.KRITTERKREATIONS.COM or from TEAR BEARS by Tonya have them mention YOU to receive a $5 credit good for 30 days from the date of their purchase! Here's how it will work:

1.You refer me to your friend who has never purchased from me before.

2.Your friend buys from me and in their PAYMENT NOTES or via email AFTER PAYMENT is made they mention your name & email address.

3. I will email your $5 credit coupon and the date ranges which you may use it.

>No limit to to the number of referrals as long as they are *new* customers ~ each new referral generates a coupon for you good for 30 days!

>You may use your coupons only within the time period allowed which will be listed on your email ~ no exceptions.

>When one or more coupons are used on ebay, you *MUST* request an invoice and wait for the corrected totals before paying. I will *NOT *issue a refund after the fact due to time constraints. No exceptions!

>When one or more coupons are used on www.kritterkreations.com the coupon amount will be in the form of a refund after payment is made and your request is received due to the nature of the check out system.






I hope you enjoy this issue of the newsletter! Thanks!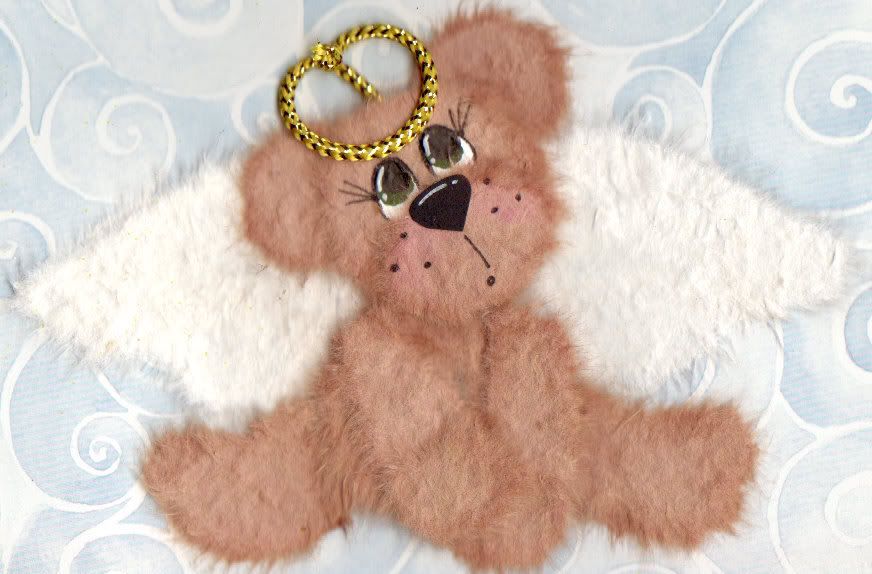 Wow! Already February 2008 ~ how time flies faster every year! I've been working on getting organized for my weekend scrapbooking retreat...I'm so excited about this trip that I've been planning since LAST AUGUST! I can hardly believe it is almost here! The weather here in Houston has been dreary and wet for the last week or 2 so I've been indoors working on 'happy' things! Check out my lot of handmade cards in happy bright springtime colors! I'm also working to update some of my patterns for a more 'modern' look LOL! I've got some patterns that I have made the same way for 3 years now and they all look so *new* after I work on them so watch for those in upcoming months!

In this issue, I've included a WONDERFUL how-to article by an SBFC artist. Scrapsareus is not typically a seller, but she's a great part of our group and has taken the time to start an entire LESSON on rubber stamping for our group! It was so much fun, I have gotten her permission to share parts of it here with my newsletter subscribers. Her lesson "Rubber Stamping 101" inspired me to try some new things for myself ~ including embossing! I am not able to include the entire lesson, but I hope you find it fun and inspiring too! And don't forget to check out the SBFC sellers listed after the lesson who sell stamping supplies to help you get started on that next rubber stamping project!



Rubber Stamping 101-
by: Laura S.


Supplies needed-
A rubber stamp or a few rubber stamps
an ink pad (I prefer to use black or brown)
a pack of water-based markers (Crayola is ok)
a scissor
post it notes
cardstock or paper
scrap paper
baby wipes
any other materials would be your choice, colored pencils, beads, charms etc.


RUBBER STAMPING is the simplest way for a 'nonartist' to create beautiful art. You don't have to be able to draw a straight line, all the 'drawing' is done with a stamp. The most simple, easy thing to do with a rubber stamp is to add color to it and create cards or scrapbook embellishments. Paper is easy to work with.

To BEGIN---
lay out your stamp(s), ink pad(s) and markers on a flat, hard surface (ie 'table' or 'tray')
place your scrap paper on the flat surface.

TO INK YOUR STAMP- hold the stamp firmly and press it straight down on the inkpad. Try to avoid 'rocking' your stamp because anywhere ink is on the stamp, ink will print on your paper.
Lift the stamp and press it straight down on your scrap paper, being sure to press the entire stamp down (i use my palm like I was giving CPR to the stamp if it is a really large stamp)
Lift the stamp straight up, and look at the design. Is there any part missing? you may have not inked the stamp enough, or not pressed down hard enough on the paper. Is the image blurry? You may have moved the stamp.

CLEAN your stamps with a baby wipe. I like the really cheap ones, at the $1 store.

PRACTICE on your scrap paper untill you feel comfortable with that individual stamp (they all have personalities of their own LOL)

Always let a cleaned stamp dry before reusing, and always clean the stamp between colors and uses.
REMEMBER TO ALWAYS PRACTICE NEW THINGS ON SCRAP PAPER BEFORE USING THE GOOD STUFF.

SOME TIPS FOR PURCHASING:
INKPADS- ok, i am a big cheapo, and i am also a stickler for quality. The best inkpad I have is a ColorBox pigment inkpad. It is more than 15 years old and still juicy and moist. At $6, these are an investment.
I use a lot of InkIt Up pads, from AC Moore. At $1.19 a piece, I don't feel bad if they go dry. I use the Dye Based Ink It Ups a lot, but find the Pigment Ink ones very shabby.
STAMPS- look at the stamp, is the rubber attached to the wood in a way that mirrors the design printed on the wood block.
Is the rubber firmly attached.
Smell the stamp, it should smell a bit like an eraser, but never 'sour'.
Is the rubber sticky or brittle? That stamp is a no-no.
A GOOD rubber stamp should be deeply-etched (carved), smell fresh, be firmly attached to the wood, and mirror the design on the wood block.
As for cost, there are Bargain Bins in every craft store, AC Moore has Seasonal Stamps for $1 and $2 each, depending on the size. Michael's has sets of 4 mini-stamps for $1. Even stores like Target have time to time featured $3 and under stamp sets. Buying Lots on eBay is a super way to save big.


BASIC STAMPS TO HAVE- These are the ones I seem to use most-
Hearts, Stars, A set of Simple Geometric Shapes
Alphabets
A few sentiments "Happy Holidays", "Thinking Of You", "Happy Birthday"
Even when I use seven or eight stamps in a project, the bulk are from the above list.

LETS DISCUSS USES- you can make
greeting cards with pre-folded cards and rubber stamps
Bookmarks and Book Covers
Decorate a gift bag and tissue paper to match...even a gift tag

Simple Scrapbook Uses-
stamp all over 12x12 cardstock, using different directions each time you stamp an image, to make background paper for books. Or trim to make Mats, Tags, or Border Strips
Stamp just around the outside of a page or mat to create a border
Easily co-ordinate different paper lines by using the same rubber stamps to unify layouts


REMEMBER-
store your stamps away from the sun or any source of heat. Like wise, do not let them freeze either.
Avoid storing them in plastic, as the rubber may get funky. I use clean, small Pizza Boxes, and seperate stamps by theme
store your inkpads lid side down so the ink stays at the top of the inkpad. You can store the ink pads in a Casette rack

ready to start a new project now? have a look at any of these SBFC group sellers and see what goodies they can offer to help you!


House mouse stamps available from
KIM'S SCRAPBOOK HEAVEN by seller 060698






Stamp lots available from
SARA'S SCRAPBOOKING GOODIES by seller trash_to_treasures






Basic Grey clear stamps available from
TRUNK-FULL-OF-TREASURES by sellerscrapsfromtheheart






Crafty Secrets vintage clear stamps available from
U Scrap Its by seller scrappydappy32