UP FOR AUCTION THIS WEEK!

I am offering a couple of pre-made items this week at auction ~ just click on the items to be taken to the auction page. These items are one-time-only items which will not be reproduced again ~ so get them while they last!

Each MONDAY I will list seasonal handmade card sets for your consideration. Here is the selection for this week!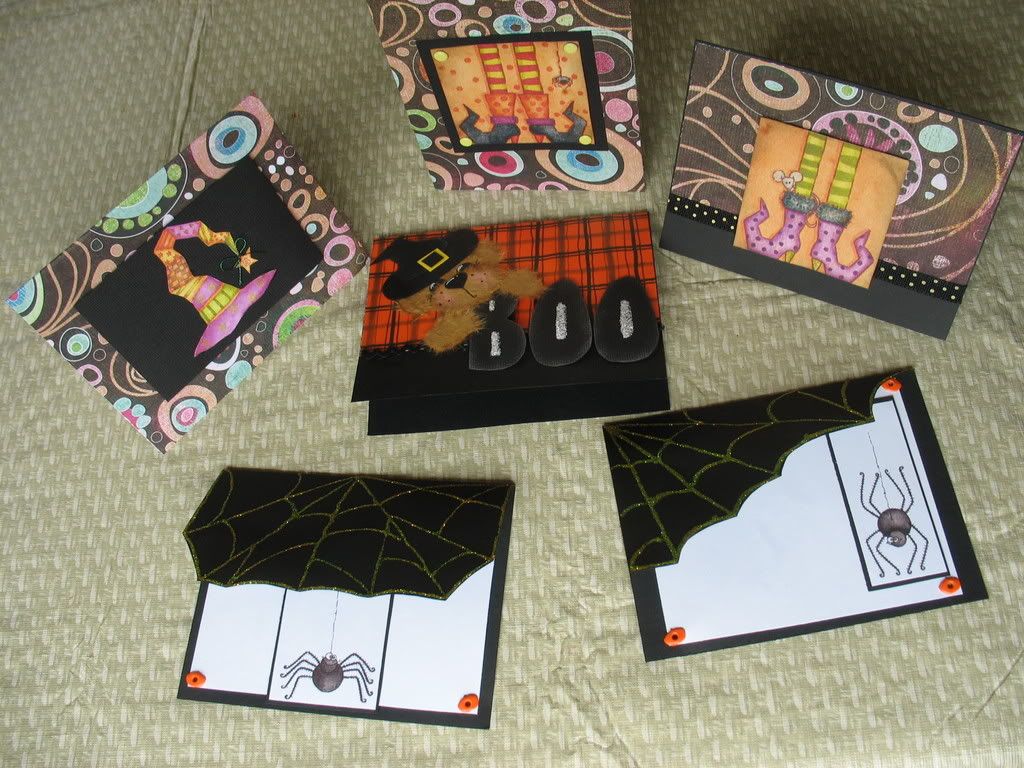 WITCHY WITCHY CARD SET

SILLY SPIDER CARD SET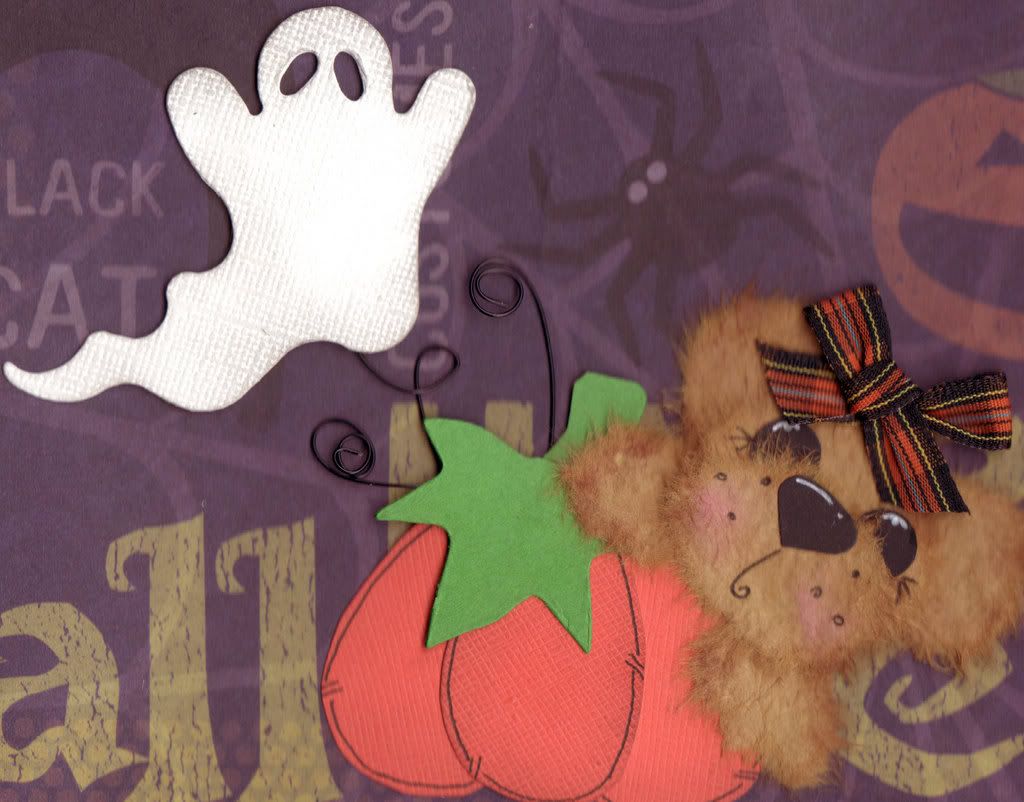 PEAK-A-BOO GHOST

Add this little guy to your handmade cards and scrapbook layouts! Can be made without the bow for your little boy too!




All month I will be offering up some great auctions ~ both one of a kind and ebay store stock ~ so check out my ebay store! New seasonal items will be available weekly, and if they are not one-time-only auctions, they will be put into my ebay store for up to 2 months.

TEAR-BEARS by TONYA





AND~ if you miss out on the auctions, if you can't find what you are looking for, or if you are looking for my full line of products ~ have a look at my webstore!

www.KritterKreations.com





AND~ if you STILL can't find that absolutely perfect item, search SBFC in the ebay search engine, and you will find an entire group of talented artists who pride themselves in customer satisfaction!







Looking for more Halloween items? Getting some fun stuff together to start making holiday cards and layouts? Need some personalized holiday embellishments for your special projects? Then visit my webstore to see SEASONAL/HOLIDAY items from KritterKreations.com!








Also available at auction this week:





THANKSGIVING TURKEY






BEE HAPPY
SEPTEMBER 15, 2007
ISSUE #5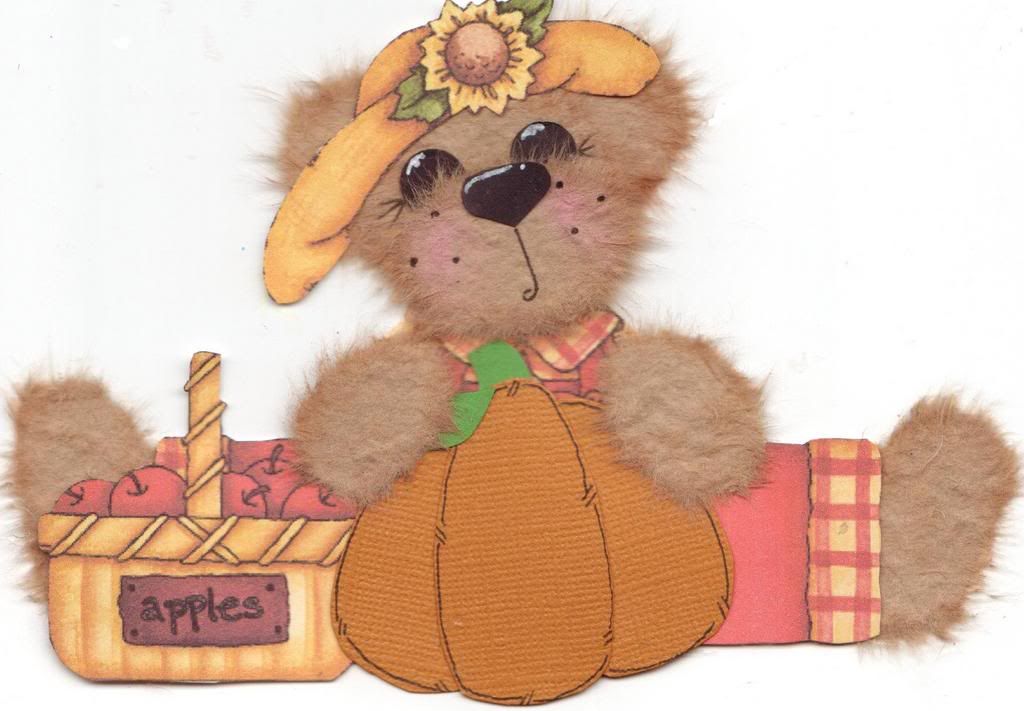 WOW! September in Houston, Texas is quite a ride! One day it is 100 degrees and the next day it is 80 outside. We just narrowly missed being hammered by Hurricane Humberto ~ an unusual storm that formed almost right on top of us and became a hurricane in 24 hours. Humberto surprised everyone by moving further east missing Houston completely instead of dumping 5-10 inches of rain as planned. So as I put all of my lawn chairs back out this morning and hung my welcome flags back out, I'm enjoying the great almost fall-like weather outside and thinking ahead to the holidays.....YES....the holidays. They are looming out there just right around the corner ~ Halloween, Thanksgiving and Christmas....all 3 months or less away. If you scrap, that's not long! Especially if you are scrapping for gifts and making your handmade cards. So with this in mind, you will find my ebay auctions and store to contain a regular supply of handmade cards and paper piecings for the season. Remember each week I now list new items and one-time-only items in http://stores.ebay.com/Tear-Bears-by-Tonya so check there for new inspirations! Then, after a couple of weeks you will find most items permanently added to www.KritterKreations.com so you can get them year round. This way, if you are scrapping your Halloween pictures next January, you can come back and find that perfect embellishment!

Also, to help you out with your Holiday Inspirations, I will introduce you to individual artists from the Scrapbooking Friends Creations (SBFC) design group. Each artist is unique and offers you something new and exciting! You will find handmade paper piecings, unique albums and pages, and some wonderful scrapbooking supplies at great prices from prompt & courteous sellers. I hope you will enjoy this section and feel free to click on the artist's name to see a full listing of their items up for grabs right now!!!!



I hope you enjoy shopping in my store this month too and if there's ever anything you want, remember I'm always happy to do a custom request or a new design just for you!



INTRODUCING Scrappydappy32




U-scrap it




Hi my name is Theresa aka Scrappydappy32 & I am also a proud member of SBFC ~ my selling highlight in my store is my U-scrap it section where I sell many different kinds of Shaped Albums and chipboard pieces u can paint, or cover ect. Your imagination has no limits....They are alot of fun:) and I am constantly adding new things to keep it interesting....I am always available via email for anyone needing help with my products...I know it can seem intimidating but once u get going u will be addicted too:)

scrappydappy32@msn.com questions welcome :)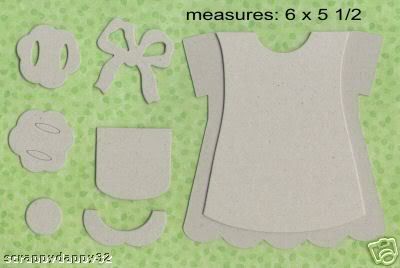 NEXT ISSUE ~ MEET THE FOUNDER & LEADER OF THE SBFC GROUP AND GET ALL THE DETAILS ABOUT OUR HALLOWEEN CHALLENG KICKOFF!
You are receiving this newsletter because you were opted in at our website to receive notifications of new designs available, special offers, sales, and shipping discounts. If you no longer wish to receive this newsletter, please click the unsubscribe button or email me to be removed. Thank you!

Unsubscribe *|EMAIL|* from this list.

Our mailing address is:
KritterKreations.com
PMB #89
8325 Broadway, Ste. 202
Pearland, TX 77581

Our telephone:
281-727-6037

Copyright (C) 2007 KritterKreations.com All rights reserved.

Forward this email to a friend