SEE WHAT'S NEW THIS MONTH!





GIRL SITTING TITLE
THIS PAPER PIECING SET WILL BE GREAT FOR YOUR BABY GIRL LAYOUTS...OR GET JUST THE LITTLE BEAR ALONE AND USE HER AS YOU PLEASE.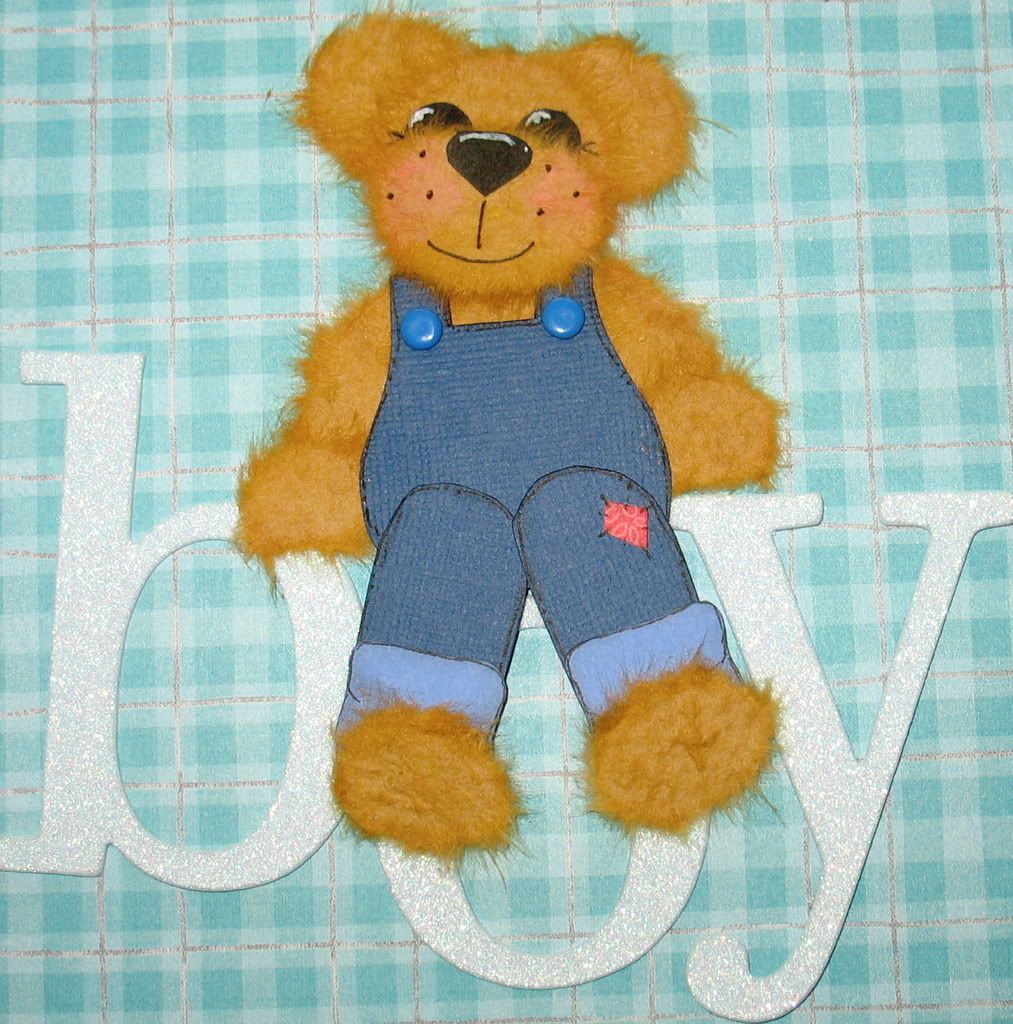 BOY SITTING TITLE

THIS LITTLE CUTIE COMES READY TO ADD TO YOUR LITTLE BOYS LAYOUTS...OR GET JUST THE TEAR BEAR AND HAVE HIM IN MADE IN ANY COLOR OVERALLS YOU NEED TO SUIT YOUR LAYOUT.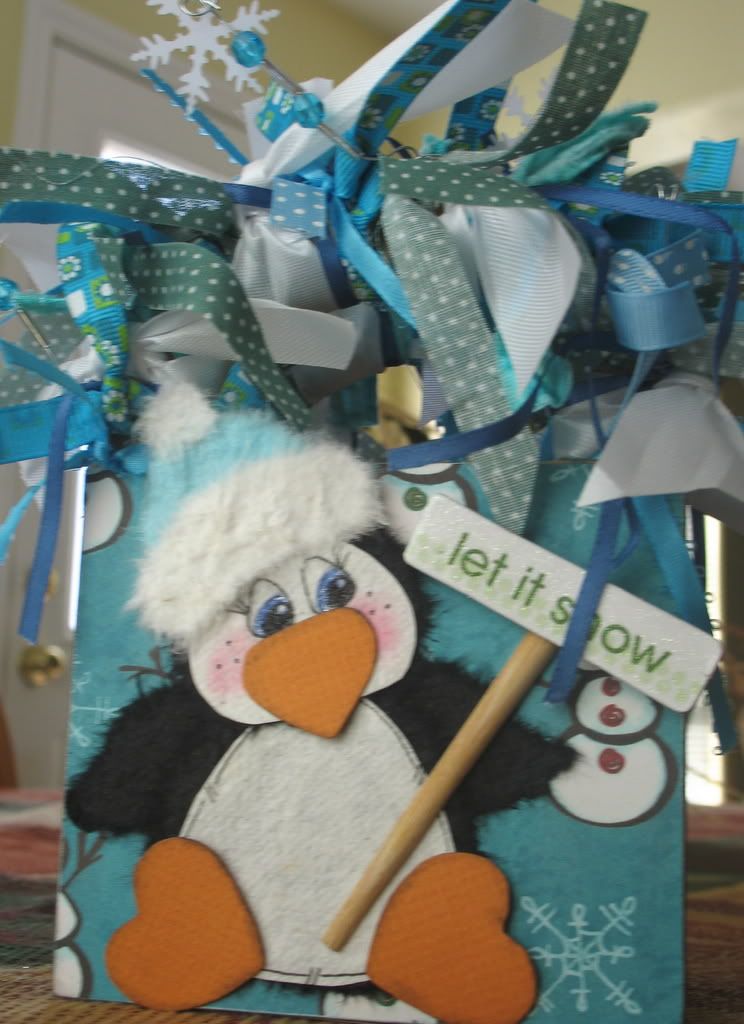 ALTERED PENGUIN BOX

ANOTHER ALTERED BOX THIS WEEK UP FOR YOUR CONSIDERATION. IF YOU DON'T LIKE THIS ONE, ASK ME ABOUT CUSTOM BOXES!
THE LITTLE PENGUIN ON THE FRONT OF THIS BOX IS MY NEWLY UPDATED DESIGN ~ HE WILL BE AVAILABLE 'BARE' THIS MONTH SO YOU CAN USE HIM IN CARDS AND LAYOUTS ALSO!




REMEMBER TO SEARCH YOUR EBAY BROWSER FOR SBFC TO FIND HANDCRAFTED ITEMS AND GREAT PRICES ON SCRAPBOOKING AND CRAFTING SUPPLIES!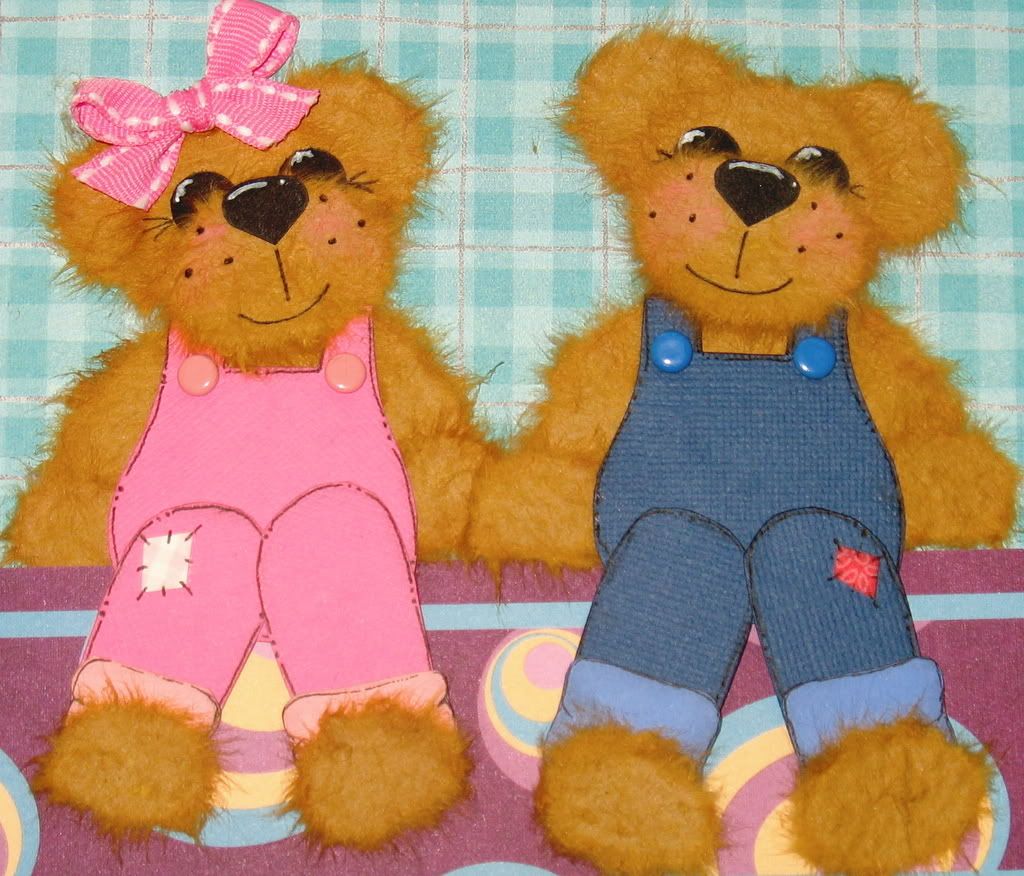 These little bears are available NOW for you! Choose the colors shown or customize the overalls/knee patches to match your fall and Christmas layouts!


NOVEMBER 1st NEWSLETTER!
You'll find this one to be shorter than the usual newsletter but I hope you enjoy it just the same. I've got some new designs listed and ready to sell. Because of an emergency appendectomy last week, I've had to postpone the free pattern that usually comes out in the first issue of the month...just didn't get as much done as I needed to. Check out my newly designed PENGUIN ~ I'm updating a few of my best selling patterns so keep a look out for them! The first to get a 'new look' is the penguin but I'll be working on several old favorites like my reindeer pattern next.

In this issue, check out another of the SBFC artists. See what is available in my ebay auctions. Check out www.KritterKreations.com for a full line of designs available for purchase any time.
thanks and look for the monthly free pattern in the NEXT ISSUE ~ I'll share with you how I make my original mulberry tear bear penguins just in time to start making your holiday cards...




KRITTER KREATIONS INTRODUCES VINTAGESCRAPSBYKIM

Looking for BEAUTIFUL pre-made pages? Are you a stamp-a-holic? Then this is the store for you! Kim has auctions ending soon for some beautiful 12x12 layouts and a wonderful variety of house mouse stamps. She also has lots of great products to make your scrapbooks, cards and paper crafts extra special this holiday season. Click on any of the links to check her out!! And watch each month for another SBFC artist highlight...



CHRISTMAS SNOOPY PRE-MADE SCRAPBOOK LAYOUT


Hi, my name is Kim and I am a work-at-home Mom of a 9 year old son and a 16 year old daughter. I have been scrapbooking now for about 15 years and just recently started selling on ebay (ebay id vintagescrapsbykim) .I sell pre-made scrapbook layout pages ,tear bears, pre-made mini albums and also some scrapbook /stamping items retail items. Stop by my store and check out my items:


TEDDY BEAR MEMORIES
You are receiving this newsletter because you were opted in at our website to receive notifications of new designs available, special offers, sales, and shipping discounts. If you no longer wish to receive this newsletter, please click the unsubscribe button or email me to be removed. Thank you!

Unsubscribe *|EMAIL|* from this list.

Our mailing address is:
KritterKreations.com
PMB #89
8325 Broadway, Ste. 202
Pearland, TX 77581

Our telephone:
281-727-6037

Copyright (C) 2007 KritterKreations.com All rights reserved.

Forward this email to a friend