SEE WHAT'S NEW THIS MONTH!
I have shut my doors for a short time to spend time on new holiday designs! You will see brand new designs and redesigned old favorites! So check back often this week as I find the time to get all the new goodies listed.
Here's what is available right now: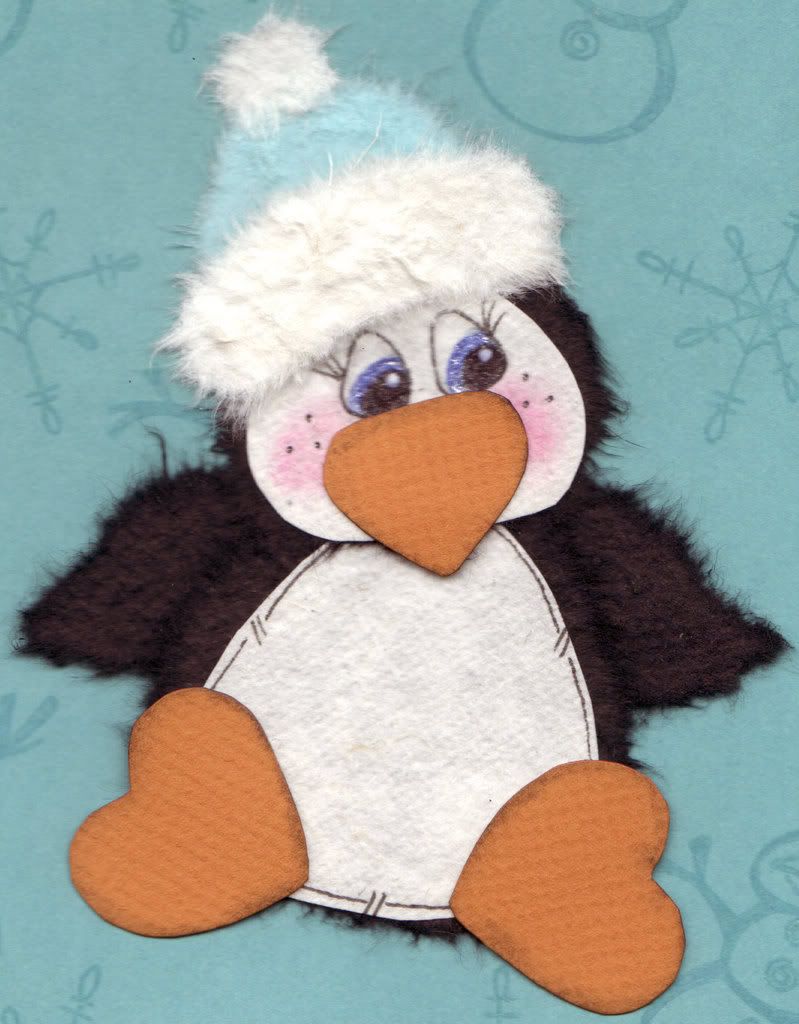 NEW WINTER PENGUIN

A new twist on my old pattern ~ this little guy is a bit larger and lots more detailed...but if you still like the older pattern penguins, they will also be available! Check out this issue for the instructions to make my older pattern penguins.
This little guy (or girl!) was one of my most popular designs last Christmas. He's available again this year in my website store along with some other old favorites...so have a look around!





Here's a sneak peek at what's to come next week when I 'reopen' my store for business:






An old favorite redressed to suit your color schemes, cards and layouts!




Can you see the difference? I've updated my reindeer pattern and tried my hand at painting the eyes....very sweet!








THANKSGIVING SPECIAL
FREE USPS FIRST CLASS SHIPPING TO USA and CANADA ON ANY SIZE ORDER FROM PLACED FROM THANKSGIVING DAY UNTIL DECEMBER 1, 2007



STOCK UP FOR THE HOLIDAYS ~ BUY GIFTS FOR YOUR FAMILY, FRIENDS, TEACHERS, AND YOURSELF ~ START WORKING ON THAT SPECIAL LAYOUT....WHATEVER YOU CHOOSE, NO MATTER HOW MUCH YOU BUY, SHIPPING WILL BE **FREE** @PLEASE NOTE: I LOVE MY OVERSEAS CUSTOMERS AND APPRECIATE YOUR BUSINESS VERY MUCH BUT THIS SPECIAL IS FOR USA AND CANADA CUSTOMERS ONLY. SORRY!


As always, if you need a unique and beautiful item for your cards, scrapbooks and crafts you can check outSBFC SPECIALS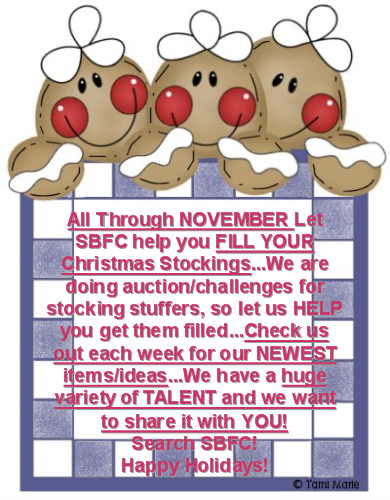 I hope you are having a wonderful week and are looking forward to the upcoming Holiday Season as much as I am. As promised, in this issue you will find a rare treat ~ instructions and pattern for my original copyrighted winter penguin design! I do not sell my tear bear/critter patterns so these are only available to my newsletter subscribers. With that in mind, please note that I don't often design my patterns for others to use so if there is anything unclear or hard to understand about the pattern or the instructions to put it together ~ please feel free to email me at tonyafreeland@kritterkreations.com

Also in this issue, you will meet a wonderful SBFC artist and catch a THANKSGIVING SHIPPING SPECIAL ~ any size order, any price ships for free to the USA and Canada starting on Thanksgiving day and lasting thru December 1, 2007.... Please feel free to take advantage of this special as I will have plenty of new designs, a couple of 12x12 layouts, and maybe even a few holiday cards up for grabs over the next couple of weeks.




KritterKreations introduces Kim Moon ebay id 060698



JUST IN TIME FOR CHRISTMAS ~ BEAUTIFUL HANDMADE GIFT ITEMS, CARDS, CALENDARS ~ SECRET SANTAS, STOCKING STUFFERS, UNIQUE CARDS FOR THE ONES YOU LOVE...HAVE A LOOK AT KIM'S AUCTIONS!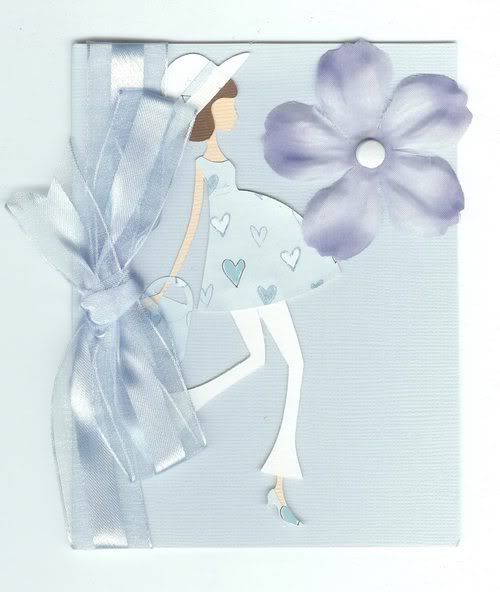 THESE WONDERFUL BABY SHOWER CARDS ARE AVAILABLE IN MULTIPLE COLORS...WHAT A WONDERFUL WAY TO CELEBRATE THE NEW MOM! JUST CLICK ON EITHER OF THE PICTURES TO BE TAKEN TO THE AUCTION IMMEDIATELY.

Hi there! My name is Kim and I'm a fellow Texan in Tonya's scrapbook group on Ebay.

We met through the group, SBFC and love working with that team together. I'm a stay at home mom that works making handmade cards and premade scrapbook items including layouts to sell.

I seem to be passionate about the card making these days, especially with the holiday time of year! I come from a mom that has always loved giving and receiving cards herself. Now, I'm putting my love and attention into making those for others to get joy out of as well. I also really enjoy making premade layouts to sell. I love helping others preserve their memories for a lifetime! I'd love it if you would stop by and say hi sometime. New ideas are always welcomed as well! My Ebay id is 060698. My email is
kimdmoon@gmail.com
Stop by and see me and let me know Tonya sent you and I'll give you half price shipping on any card or premade item order!



MAKE YOUR OWN TEAR BEAR PENGUINS!
by: Tonya Freeland

MATERIALS:
black mulberry paper
white mulberry paper
orange Bazill Cardstock
paintbrush/water pen
black gel pen
pink chalk
scissors
glue
PENGUIN PATTERN


1. Print and cut your pattern out. The pattern pieces look similar so they are labelled as to what color mulberry paper ~ black or white ~ to help tell them apart.
2. Trace the body, wings, and head onto smooth side of the appropriate colored mulberry paper.
3. Using your water pen (or a paintbrush and water) trace around the lines on the paper to moisten, then tear the pieces out.
4. Trace the nose and feet onto the orange cardstock and cut out with scissors.
5. On the white head piece, trace or draw your eyes. You can paint eyes, use googly eyes, or use your imagination to make your penguin expressive and unique.
6. Make the cheeks 'rosy' with the pink chalk and add any freckles or doodling at this point if you want it.
7. Glue the nose onto the head of your penguin.
8. Now you can put your penguin together and pose him by placing the wings and feet in different positions, tilting the head, etc.
9. Experiment and you can add scarves, hats, mittens and other embellishments to customize your penguin for your handmade cards and layouts.

I hope you enjoy the pattern, and remember I always have these little cuties available for immediate purchase in my ebay store and at www.KritterKreations.com.
You are receiving this newsletter because you were opted in at our website to receive notifications of new designs available, special offers, sales, and shipping discounts. If you no longer wish to receive this newsletter, please click the unsubscribe button or email me to be removed. Thank you!

Unsubscribe *|EMAIL|* from this list.

Our mailing address is:
KritterKreations.com
PMB #89
8325 Broadway, Ste. 202
Pearland, TX 77581

Our telephone:
281-727-6037

Copyright (C) 2007 KritterKreations.com All rights reserved.

Forward this email to a friend