CHECK OUT THIS MONTH'S SPECIALS!

IN MY EBAY STORE TEAR BEARS by TONYA YOU WILL FIND THANKSGIVING AND HALLOWEEN ITEMS AS WELL AS SOME CHRISTMAS ITEMS STARTING TO APPEAR!
I'LL TRY TO LIST SOME MORE HANDMADE CARDS ~ THEY SEEM TO GO AS FAST AS I LIST THEM SO KEEP AN EYE OUT FOR THEM. SBFC IS STILL HAVING THEIR
SUPER OCTOBER HALLOWEEN CHALLENGE ~ ALL THIS MONTH, CLICK ON THE LOGO WITHIN EACH OF OUR AUCTIONS OR TYPE 'SBFC' INTO YOUR EBAY
SEARCH BOX TO FIND GREAT DEALS ON RETAIL AND HANDMADE ITEMS THROUGHOUT THE MONTH.


HALLOWEEN COSTUME ~ PIRATE
YOUR LITTLE PIRATE WILL JUST LOVE THIS CUSTOM EMBELLISHMENT ADDED TO HIS (OR HER!) HALLOWEEN THEMED SCRAPBOOK PAGE. OR USE HIM ON YOUR PIRATE BIRTHDAY PARTY PAGES AND HANDMADE CARDS.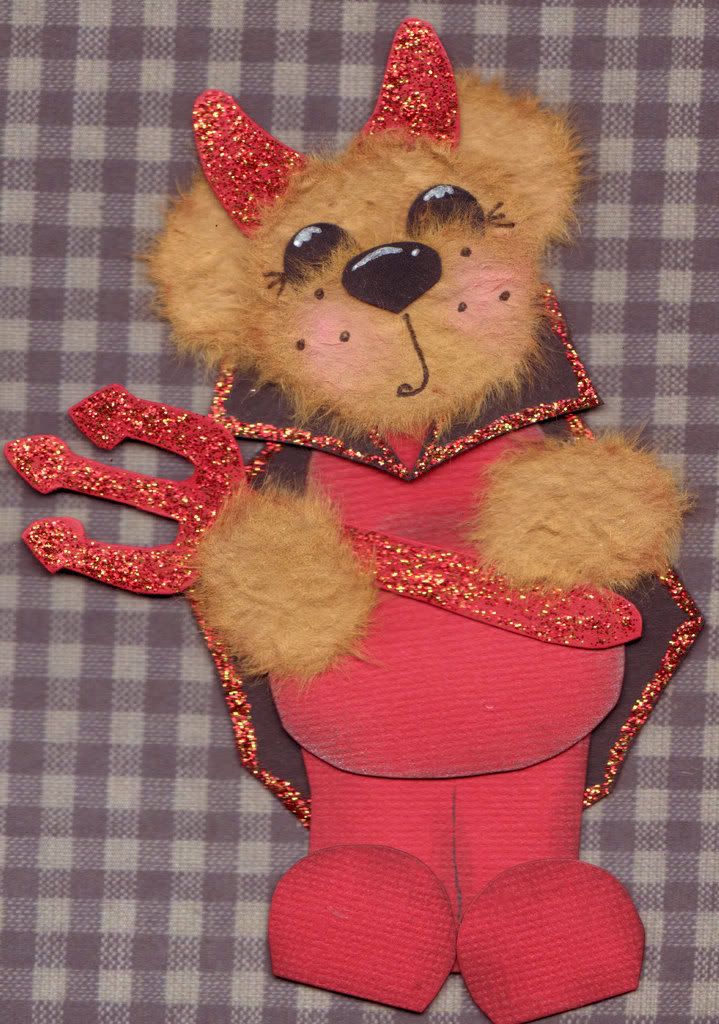 HALLOWEEN COSTUME ~ DEVIL

ANOTHER GREAT ONE FOR HALLOWEEN ~ YOUR LITTLE DEVIL WILL BE CUTE AND NOT SPOOKY!







Looking for other Halloween costume bears for your kiddos? WWW.KRITTERKREATIONS.COM has a variety of tear bears in themes such as ANGELS, LADYBUGS, BUMBLE BEES, PUMPKINS and much more! So take a tour of my website, sign up for this newsletter if you are receiving it from a friend, and take advantage of the *ONE FREE ITEM* on my SPECIAL PROMOTIONS page. ALL ORDERS OF $30 SHIP FOR FREE ~ and you can combine your purchases with items from my ebay auctions and store into one package if you like. I hope you will have a look around! Feel free to ask for customizations on anything you see!







ALSO NEW:



NEW BIG BROTHER ~
BY REQUEST, THE POPULAR 'NEW BIG SISTER' DESIGN IS RE-MADE INTO A 'NEW BIG BROTHER' ~ AS WITH ALL OF MY DESIGNS, YOU MAY ASK FOR CUSTOM COLORS AND POSES TO MEET YOUR LAYOUT NEEDS!


FALL PAPER PIECING ~ AVAILABLE MONDAY OCTOBER 15TH IN MY AUCTIONS





WHAT'S NEW?

Happy Fall Ya'll! The cool weather is beginning to arrive! WELL ~ okay so we are seeing temps in the 80s...but that is still a nice break from the Houston heat! I love the fall colors and decorations. I wait all year to find these beautifully colored table settings, towels and floral arrangements that I use year round in my home. I'm definitely a 'fall' person. How about you?
This month, my 2 girl scout troops are each doing the fall festival type events ~ hayrides, pumpkin painting, and cooking over a camp fire. I'll have plenty of pictures to scrap and will be designing lots of new items to use in my own scrapbooks as well as to sell...so if you, too, will be looking to scrap some of your October and November pictures, check my stores to see what is available each week! OR ask for a custom item~ some of my most beautiful work was custom designed around the ideas of my very creative customers! Every piecing has a story behind it...each one special!

Thanks for subscribing to this newsletter and I hope that you have taken advantage of your *ONE* free item? If not, have a look and see if there is anything you'd like! If you don't see something in my store, please check out SBFC (scrapbooking friends creations) to find an artist with exactly the right embellishment you need! And now, you can meet another of these wonderful artists below ~






KritterKreations Introduces: Scrapsfromtheheart

With over 90 different vellum creations to offer, STICKLES, embellishments and paper piecings in her store, you are SURE to find a treasure!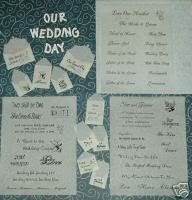 WEDDING KIT VELLUM
Hi my name is Linda. I too am a member of SBFC – Scrapbooking Friends Creations. I have put scrapbooks together all of my life, but with all of the new products out on the market today, have been scrapbooking as a craft about three years. All of the new technology and fun items you can add to your photo memories have increased leaps and bounds from where they once were.

I began selling on ebay, under store name "Trunk Full of Treasures", about 3 years ago. Some of my products are embellishments, cardstock bears, paper piecing, paper, stickers and my favorite – Scrapbook words on vellum. I have been designing my line of vellums for about 2 years and currently have over 85 different themes. You can tear or cut the words to separate them from the full sheet. You can chalk or ink the edges to add color. Adhere them with a small amount of an acid free glue stick, brads, ribbon or other creative methods. The uses are endless. So please check out SBFC or Trunk Full of Treasures, in ebay.com, and find wonderful items to help assist you on your scrapbooking journey.





NEXT ISSUE?
In the next issue, look for a new pattern/how to article as well as another highlighted SBFC artist. Also watch for an ucoming coupon, thanksgiving themed tear bears, fall themed greeting cards, and a new altered box!