HOME PAGE | TEAR BEARS | TEAR KRITTERS | NEW DESIGNS | KUSTOM KRITTERS & PERSONALIZED ITEMS | KRITTER KITS | LINKS & CREDITS | SPECIAL PROMOTIONS | HOLIDAY ITEMS | *EMAIL ME* | ALTERED BOXES & DISPLAY ALBUMS |



Sign up for our free newsletter!
Click the link and sign up for my newsletter and you can receive 1 free item from the SPECIAL PROMOTIONS page with your first paid order! You will also receive an occasional email newsletter highlighting sales, specials and new designs as well as articles and how-to ideas, free patterns and more!



HAVE A LOOK AT PAST NEWSLETTERS:

ISSUE #1 ~ Welcome to KritterKreations




All of my handmade items are made-to-order for you....meaning I don't make them until payment is received. Although I strive to complete all orders within 1 week, it might take up to 10 business days from the payment received date for these items to ship. If the item is needed more quickly than this for a special gift or crop party please let me know before ordering and I'm happy to work with your time frame. I try to send pictures of all personalized items before shipping so that you can check for spelling, colors, poses etc. Please email me with any questions before ordering!
ORDERS OF $30 OR MORE SHIP FREE!




SEE SOME OF MY FAVORITE SELLERS/SUPPLIERS BELOW! These are artists and suppliers that I have dealt with for several years and recommend to any and all of my customers for great prices, great service, and, in my opinion, they the highest quality supplies you will find on the market.

FOR PREMIUM QUALITY MULBERRY CARDSTOCK BY THE PACKS I recommendJANDORA'S BOX. She also specializes in beautiful embellishments, rub on faces for your bears and flower pressing supplies. Tell her Tonya sent you!


all of my designs are copyright protected and can be found registered under the following numbers
©2005-2007 by Tonya Freeland VAu696-441







graphics courtesy of:

~~~~~~~~~~~

~~~~~~~~~~~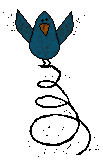 Email: mom23txgirls@yahoo.com